About Us
Turfcare was established by Graham Parker over 20 years ago following requests for his experience in the lawncare industry. Having spent the early years learning all about real grass and its needs he is now putting his experience to the Artificial alternative.
While also carrying out installations of lawns Graham has spent a lot of the last 20 years carrying out high quality landscaping for various clients. For an idea of the type of work please click on the links to either Turfcare or Patio & Drives where you can see examples of his landscaping works.
If you would like to incorporate a new lawn in an overall scheme then we are more than happy to quote for the whole project.

Wonderlawn supplier and installer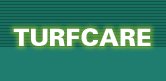 We cover all aspects of landscaping and garden design, please see our Turfcare site for more information.

Visit our sister company Patios and Drives

We Accept Credit Card Payments via PayPal (No PayPal a/c required)
Google optimised site with web design & hosting by TWL Marketing